Do you want a fast hair drying experience? Dyson satisfies your desire with the revolutionary Supersonic dryer packed full of smart features and incredibly easy to use. Here is what you need to know about this innovative device before buying it.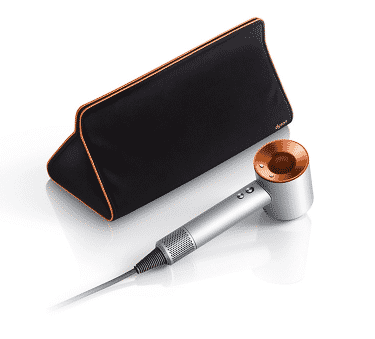 Price
Probably the first thing you pay attention to when buying a blow dryer is the price. Considering the abundance of intelligent features and powerful motor Supersonic dryer is equipped with, its price is set accordingly. If you are a Singapore resident, you will have to pay around S$560 for the item which can be rightfully considered a worthwhile investment. If you are not sure about giving a try to Supersonic dryer, here is what you get for this money:
1. Instant drying
While the Dyson hair dryer price may seem higher than the price of traditional dryers, you should know that Dyson Supersonic is equipped with an engine that is way more powerful than other motors used in this kind of appliance. The Supersonic motor propels a striking amount of 13 litres of air up per second. This helps the device to dry the hair incredibly fast. So if you are not a fan of rotating the blow dryer above the head for minutes in a row, Dyson innovation is your perfect match.
2. Smart heat control
The next-gen Dyson dryer boasts an intelligent heat control mechanism that individually checks the air temperature 40 times a second. This helps prevent heat damage, as any micro deviation from the pre-set temperature will be instantly identified and handled.
3. Multiple heat and speed settings
Dyson gadgets are made with customers comfort in mind. That's why, you are expected to find a multitude of operation settings to ensure you get the best hair drying experience ever. You get 4 heat options designed to satisfy any level of heat tolerance. The 100°C setting will dry the hair as fast as lightning while styling it at the same time.
You can switch to the cold airflow option of 28°C which will match your heat-sensitive hair and is also meant to help set the hair after styling. You also get access to 3 speed modes. The top speed will allow for a fast drying and effortless styling, while the lowest speed is the go-to option when you use the diffuser.
4. Various attachments
Dyson Supersonic comes with a set of attachments to ensure your hair gets the best treatment. The concentrator attachment provides a narrow and powerful jet focused on a special area on the head. It is the best friend of those who want to dry their hair in seconds. The diffuser helps to disperse the airflow on a larger area to minimize the direct impact of the forced jet on to the soft strands.

In this way, you get rid of frizz and even find it easier to define your curls. The smoothing nozzle is meant for delicate hair and those who don't want to ruin their hairstyle. It generates a slow and invigorating airflow that is gentle on hair.