While most special occasions call for an extremely thoughtful present, Valentine's day is perhaps the only one where you need to pull out all the stops. Today isn't just about making your girlfriend feel appreciated and loved, but today is about making her feel more appreciated than all of her friends. Not only are you supposed to make sure she's happy, but you need to also give her something to brag about tomorrow. 
It might sound like a lot of pressure, but it really isn't. You don't have to necessarily take her to an expensive five-star restaurant, and the perfect Valentine's Day gesture isn't supposed to cost you all your savings either. The trick, we suppose, is in finding the right balance, and of course in asking the right person for advice. If you can't ask someone close to your girlfriend for help, at least make sure you ask a woman. 
Now, if you want more ideas about what the perfect Valentine's Day present will be, we have some ideas, so keep reading. 
Flowers 
Nothing beats red roses on Valentine's Day, which is why whatever you give her needs to be accompanied by at least one rose – if not a proper bouquet. You can have them delivered to her door thanks to online stores that now sell flowers too. 
If you do intend to get roses delivered to her door, make sure you order well in advance for Valentine's Day. Most flower shops will most likely be sold out, though there won't be a shortage of pop-up stalls and vendors selling the flowers on the street.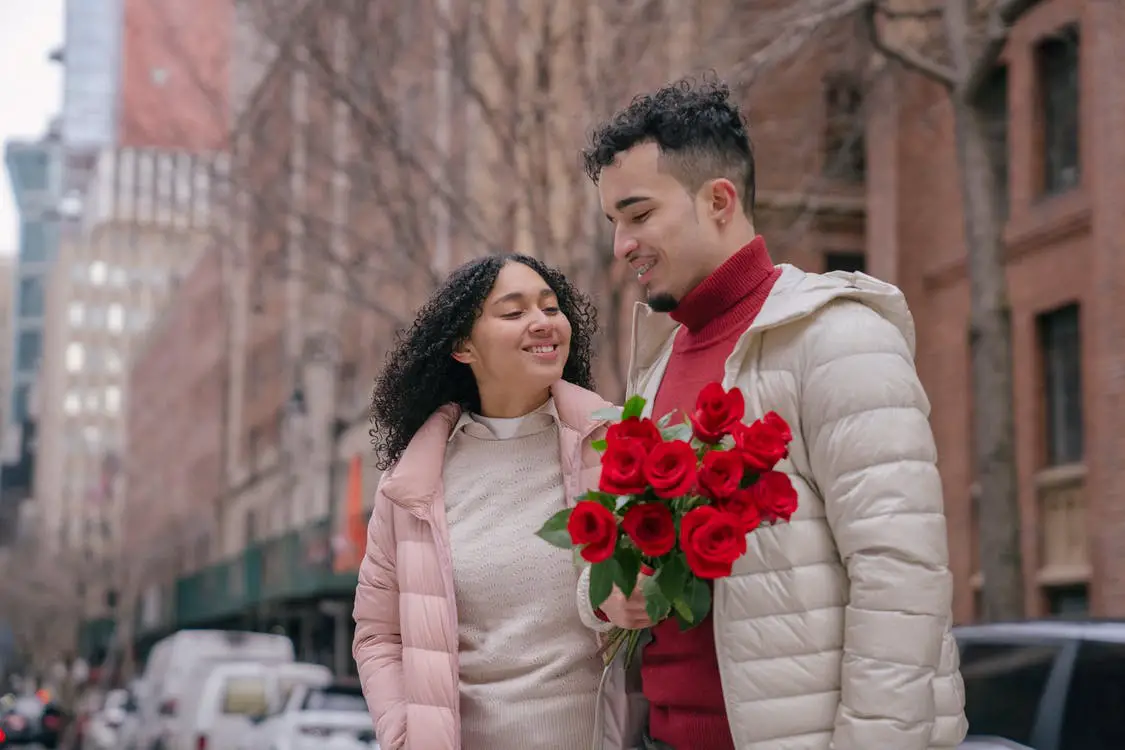 It doesn't always have to be red roses though. Perhaps it would be more special if you got roses in her favorite color, or even abandoned roses in favor of her favorite flowers. This will make the gesture much more meaningful, and let her know how well you know her and how deeply you care. 
Chocolates 
Of course, the most natural thing to accompany a bouquet of flowers on Valentine's Day is some chocolate. You can either give her a box full of her favorite candy bars and snacks, or you can order a box of some expensive custom chocolates.
Many candy shops and online stores will be selling bundles and running offers for Valentine's Day, which will only make it easier for you to shop for her. Once again, we advise that you order the chocolates well in advance to make sure they get to her in time for the big day. 
A Handmade Card 
Not everything is about flowers and chocolates on this day of love, and if you don't want to give her something so impersonal you can always opt for making her a special card yourself. 
The effort and thoughtfulness of the gesture will make it very special, and you can always mail it to her to arrive right on time. There are countless ideas online you can take inspiration from, though the latest tresnd is towards simple cards with a meaningful message written in them, coupled with a witty joke on the outside.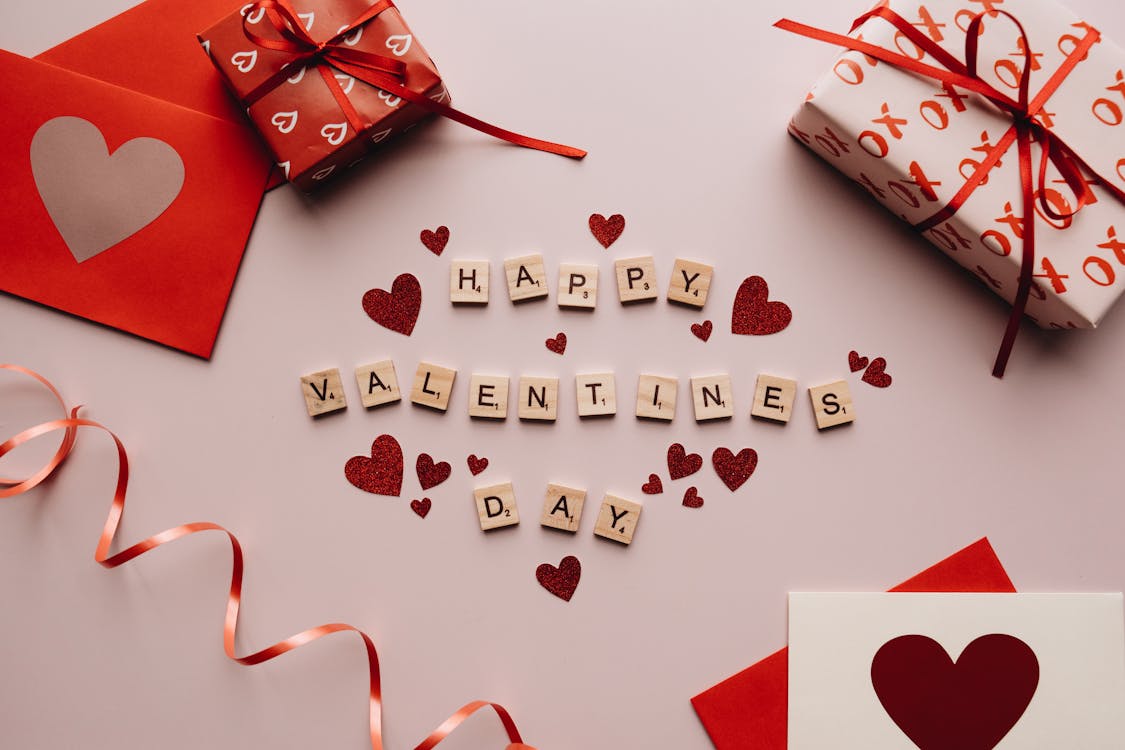 This is your chance to give a subtle nod to that inside joke you might have, or you can go online for some funny romantic quotes you can use. 
A Painting 
Talking about unique and meaningful presents leads us to this grand idea. Art is often used to express love and affection for someone, and a painting might be the perfect thing to send to your girlfriend on Valentine's Day. 
There's nothing saying it has to be an oil painting. In fact, digital portraits or prints from one of her favorite comic artists or an online content creator would be a great idea, and they're sure to put a smile on her face. 
If you really want to pull all the stops, you can send her a painting you made. It doesn't have to be anything too over the top – in fact, it can be abstract or even a line drawing (those are easy to paint). As long as it's something that you know she will love, you're doing well. 
Meaningful Jewelry 
Jewelry is yet another one of those classic Valentine's Day presents you can default to in case you're confused. It can either be handmade jewelry from a seller on Etsy, some custom earrings from an Instagram artist, or even an expensive designer piece that you commissioned just for her. Case in point? There's something for every budget. 
If you want to give this present an extra twist, you can get her some fandom-inspired jewelry, be it a time-turner necklace inspired by Harry Potter, or something from other fandoms like the Game of Thrones.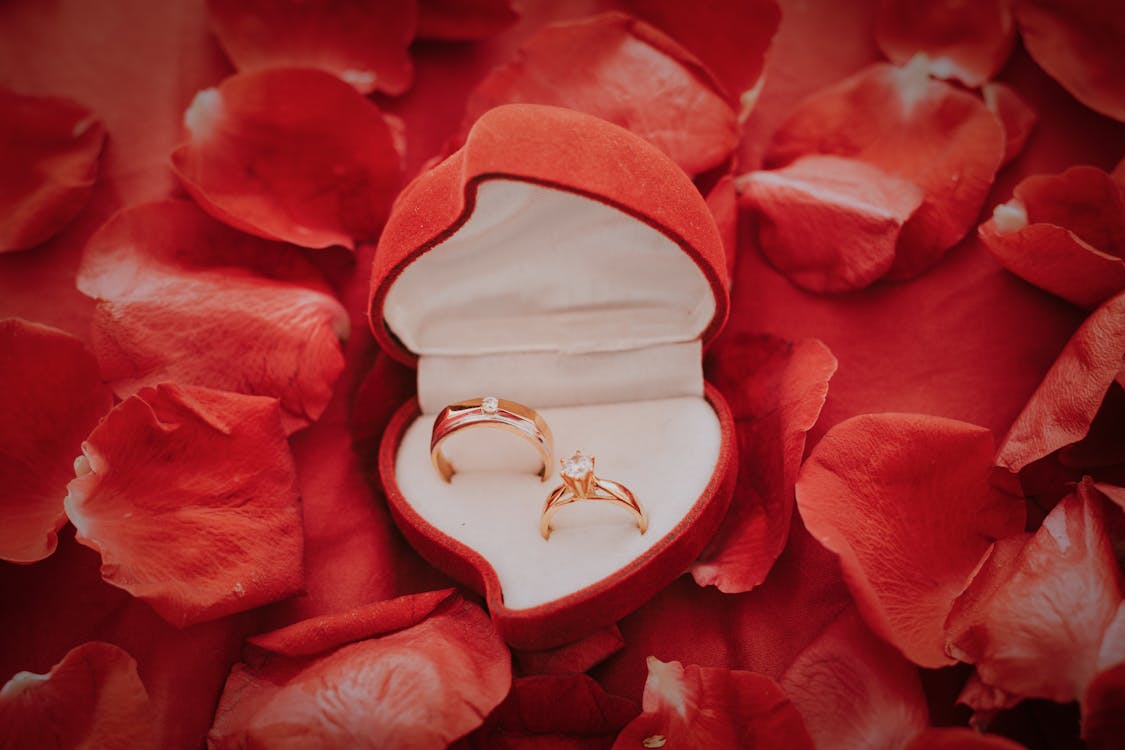 A Subscription Box 
Subscription boxes are like presents that just keep on giving, and there's something for everyone when it comes to these little beauties. Once you sign up for one, you can expect a package to be delivered to your girlfriend every month, with items related to her hobbies and activities of interest. 
There's a box for flowers and there's one for coffee lovers. There's a subscription box for women who love to exercise, and even one for the young adult fantasy fans. This is your chance to show her you care, whether it's Valentine's Day or any other day of the month. 
A Self-Care Box 
For the hard worker in your life, a personally curated self-care box is just the thing to get. You can go to an online store and choose a variety of things that would help her have the perfect night in, like a bottle of champagne, fuzzy pajamas, snacks, a gift card for a streaming service, and to her favorite restaurant. This will be your way of telling her to take a night off and relax, and that you'll look after her even if you're not there physically. 
This kind of box is the perfect present for long-distance lovers, so you can remind her that you're still here in spirit, even if you can't be here in person.