Why is decorating the dorm room important?
With the completion of a particular level of study, you may be required to move out of your home to pursue your further studies. However, this means that you are entitled to stay in a dorm far from the comforts of home. The new room you'll seek will be completely blank, and it's completely up to your imagination to create your space in the dorm so that you don't feel homesick.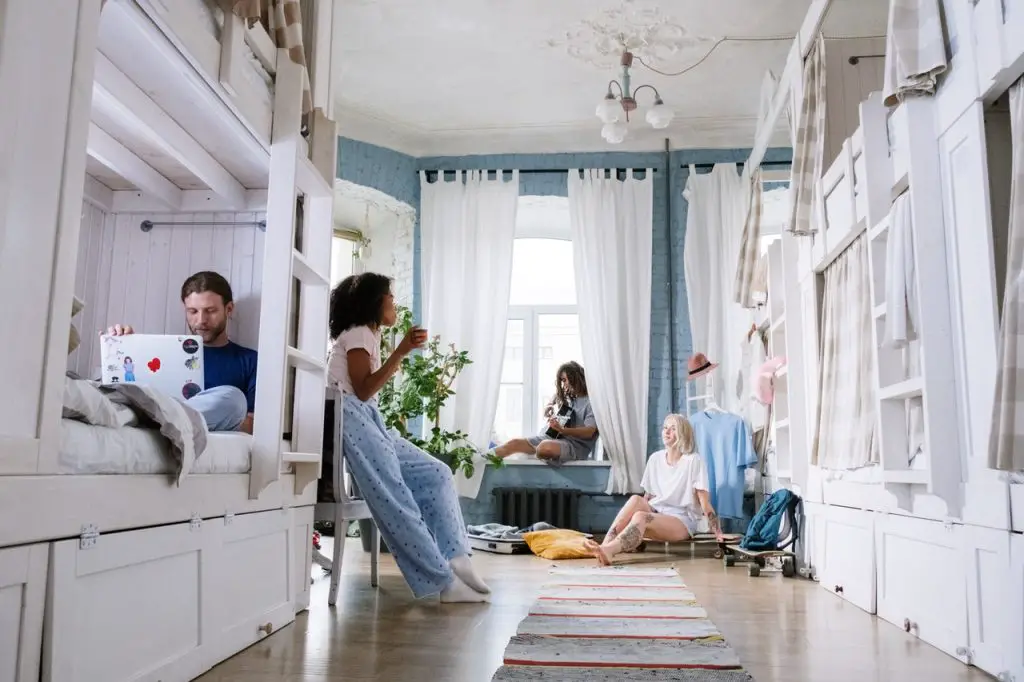 A dorm room can never replace your room at home, but the same can be decorated accordingly to have a comfortable space and all the essentials. In addition, decorating the dorm room can make the place look more lively and filled with positive vibes.
How often should you decorate your dorm room?
Decorating your dorm room can be an exciting and fun way to showcase your creativity by enhancing the room's look with minimal costs. You can take up the task of decorating the dorm room within a year or a couple of months. As it is, after all your space, decorating it from time to time and giving it your personal touch will make it truly feel your own.
Within the first couple of months, you can try changing the room's décor by matching the bed sheets and color pattern of the walls. You can get a hands-on wide range of bedsheets of your preferred color and pattern that is pocket-friendly.
Advantages of decorating the dorm room
Decorating the dorm room according to your preferences has several benefits. The prominent ones among these are:-
Creating a comfortable space: – When you give a personal touch to the dorm room, which is a second home, it makes you feel comfortable and lets you properly concentrate on your academic activities. With the correct choice of minimal furniture and tones that match your style, the dorm room will make you feel comfortable and warm.
Reflects your personality: – By personalizing the room, you can own your room emotionally. The style of the room is an immediate reflection of your personality. A clean and well-decorated room uplifts your mood after you return from a hectic day. Moreover, the decorations reflect your skill and let you freely express your individuality.
Cures homesickness: – Experiencing homesickness during the initial days is completely natural, and almost everyone goes through it. However, once you start decorating the space with your ideas and imagination that resembles your bedroom, you start feeling emotionally attached to the dorm room, and this factor averts the aspect of feeling homesick all the time.
Top 5 ways to decorate the dorm room
Decorating the room isn't a tough task, but only if you have the correct ideas with you. Without the exact tips and ways, you may find it quite challenging and chaotic at the same time. You can carry out research regarding the ideas of decorating the room and purchase the necessities accordingly. Some basic ways of decorating the dorm room are: –
Soft sheets & mattress: – Opting for a comfortable set of bedsheets and mattress, which you can find  easily on MyLinen It will help you get proper sleep and rest.
Add some plants: – Adding some tiny indoor plants in the room will make it feel more fresh and lively. In addition, the presence of greenery in the room will work as a stress buster when you feel stressed with your academic pressure.
Headboards: Most dorm rooms have cement walls against the beds, which are the least comfortable to lean on. Adding a proper and comfortable headboard according to your bed will help you have a comforting corner in the room.
Lights: – Add more lights to the room so that it is sufficiently brightened for the ease of your studies. You can also look out for touch lamps or bedside lamps that can be adjusted according to your mood.
Photos: – Feeling homesick is normal, so to reduce that to a certain extent, you can start hanging photos of your favorite memories on a hanging board or can take up a corner to brighten the full walls.
Conclusion
A well-decorated room will uplift your mood even when you feel stressed out due to academic pressure or any other reason. Though it's not your home, decorating it according to your preferences will make you feel more connected and comfortable. The dorm room will be the only place where you will relax and return to, invite your friends, and spend the maximum time after your classes.