Over the years, many board games have come and gone out of style. However, there are only a handful of board games that, despite being centuries old, are still popular today. Ludo is one such board game.
Created as a children's game, ludo is played by millions of people of different ages every day. Even though it came into existence numerous centuries ago, it is still deemed the most popular board game. Given its excessive growth in popularity during the pandemic, it would be safe to say the game is here to stay.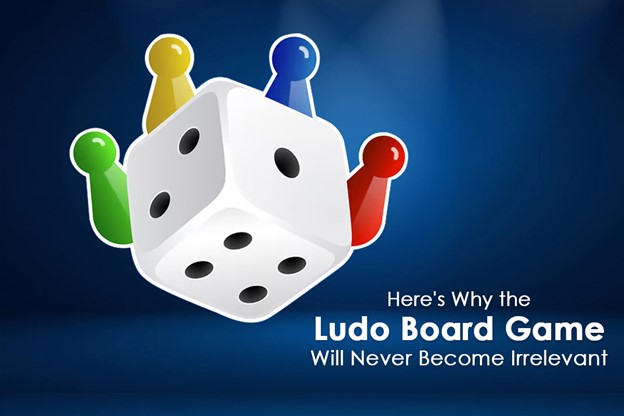 This article will shed light on numerous reasons and factors why the ludo board game will never go out of style or become irrelevant. Let us begin:
No matter how interesting any game is, if individuals have to put in too much effort to access it, they are bound to lose interest after a certain point. If this happens, the game will no longer be played by the masses, making it irrelevant. On the other hand, if a game is easily accessible to users, chances are that it will remain evergreen forever. This is the case with ludo.
The popular board game is easily accessible to the masses. Enthusiasts can play ludo both in online and offline modes. To indulge in offline ludo games, players need a ludo game board, playing pieces, and dice. In the case of online ludo, all individuals need is a robust online ludo game on their smartphone paired with a stable Internet connection.
The easy accessibility factor of ludo makes it a force to reckon with. Moreover, due to this, it would be safe to say that as long as the game remains easily accessible, there are negligible chances of the game becoming irrelevant.
Easy to Play, Easier to Understand
If a game is easily accessible but features complicated gameplay and rules, chances are that it will, sooner or later, go extinct. In contrast, if a game features simple and easy rules and is easy to understand, it will always remain a fan favorite. The second case is a fine example of the ludo board game.
Ludo features simple and easy rules which are not only easy to understand and implement but also very fun to follow. The primary objective of players in ludo games is to march their playing pieces toward their respective bases based on the number they roll on the die.
Due to this, when it comes to choosing a fun and light-hearted game to play at gatherings or events, the first choice of people in most cases is ludo. Thanks to its fun and simple rules and easy gameplay, indulging in ludo offers players a fun and exciting experience, which is why the board game will always remain popular among the masses.
Offers a Plethora of Health Benefits
Although the masses do not like or love a board game based on the benefits it offers, it surely contributes to a game's overall popularity. In the case of ludo, there are proven health benefits that individuals who play the game consistently enjoy.
For starters, indulging in ludo matches with friends or family helps players relieve stress and get rid of anxiety. Besides this, it enhances players' brain function and triggers the release of endorphins, which in simple words, are the human body's feel-good chemical. Moreover, playing ludo also facilitates players to exercise their cognitive abilities, thereby keeping them in check.
When new players start trying out the game, they do so because the game is fun to play. However, they stick to the game because of its features, including the health benefits it offers. Given the number of players that try out the game every day due to its health benefits, it would not be wrong to say that the game is a million miles away from becoming irrelevant.
Allows Players to Interact With Other
Humans are social beings, meaning they are not inherently designed for solitude. Every human, at one point in time or another, needs social interaction irrespective of their social preferences. Ludo is one of the few board games that promote social interaction.
In the case of offline ludo games, players are seated opposite each other. During the game, there are instances when the players engage in friendly banter with each other. Similarly, most online ludo games have an in-built chat feature, facilitating players to interact with their opponents.
This aspect of ludo sets it apart from other board games like chess and, thus, promotes healthy conversation. Besides all its other qualities, this factor of ludo makes it a fan-favorite.
Offers Players the Opportunity to Win Exclusive Rewards
This factor is true in the case of online ludo games. Most online ludo apps and games offer players the opportunity to play exciting ludo matches and win exciting rewards and prizes, including real money.
This aspect of indulging in ludo virtually attracts many people towards the game and makes them stay. It motivates players to take time out of their busy schedules and play ludo. Thus, as long as indulging in ludo games offers players exciting prizes, it will not become irrelevant or disappear.
Ludo checks all the right boxes when it comes to being a fun and exciting board game. Given its appealing evergreen features paired with its skyrocketing popularity, it is safe to say that indulging in ludo is not going out of style anytime soon.