Among the most important decisions that any couple has to make is choosing the right place to host their wedding celebration. For some, an outdoor venue is necessary. They've chosen a natural theme and want to use the scenery as a backdrop as they say, "I do." Others prefer an indoor venue with a dance floor because they plan to hire a DJ and dance the night away with their guests.
Whatever the case may be for you, remember one thing. It's essential to do your homework. Not all venues are like one another. Some have more flexible policies than others. By taking the time to get to know your choices in the area, you're able to pick the perfect place to say your vows and share your newly wedded bliss with everyone you love the most.
Things You Need to Know About a Venue Before Signing a Contract
Five considerations to make before selecting a venue for your wedding include:
Location. Among the most important decisions that you will make about a venue is choosing one that is easy to get to for you, your family, and friends. If you're planning a destination wedding, you can count on it being difficult for some of your guests to arrive at the venue with ease. If you pick a central location such as the city where you live, you'll have a much easier time having most of your guest list in attendance.
Maximum Capacity. If you have a large family or an exceptional number of friends, you're going to need a venue that accommodates your people. Finding out the max number of people that can be in the venue at once is imperative. It allows you to take advantage by inviting all the people that you wanted to be present on your wedding day. If a smaller wedding is more your style, you'll know exactly who to put on your list based on the amount of space provided to you.
Deposit Amount. To reserve the venue of your choice, you'll be required to put down a deposit. In most cases, it's non-refundable, so you need to be willing to part with it in the event that your wedding gets postponed or canceled. Asking the representative of the venue to explain deposit amounts and policies in writing is imperative. That way, you have a copy to refer to for your records. Keeping all contracts and agreements in a safe place on the Cloud is the best option as it serves as a back-up if the original gets lost or damaged.
Cancellation Policies. There cannot be enough emphasis placed on the importance of knowing what the venue does if you need to reschedule or cancel your wedding. Reading the fine print and understanding cancellation policies is imperative. It helps you prepare yourself for the financial responsibilities that come with canceling your event. It spells out all legalities so that you're able to take responsibility for the choices that you make.
Extras. Does the venue supply seating, or do you need to rent tables and chairs? How good is the lighting? Are there places for the wedding videographer to set-up their equipment? What about the dance floor? How big is it, and is there enough room to move around without running into other people? When factoring in the cost of a wedding venue, make sure to inquire into extras. You know what it includes in the final price, and what you'll need to dedicate more of your budget to for your big day.
Now that you know what to consider before making your final decision on a wedding venue, you'll be ready to choose where you want to get married. You can select the perfect location for your special event and be confident that you made the right choice based on the facts that you gathered. You're well aware of all the details, thanks to the questions that you asked the representative of the venue while narrowing down your options.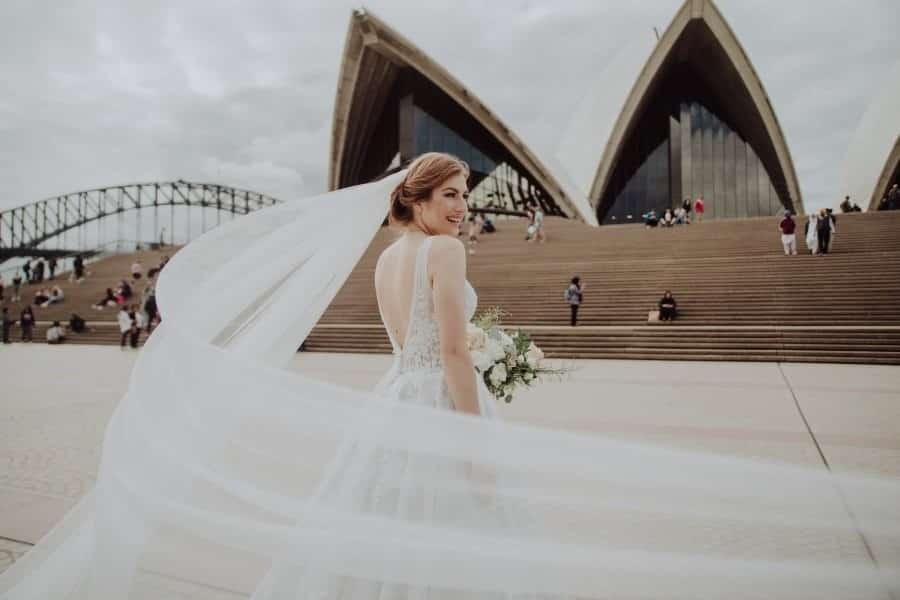 An Informed Couple is a Happy Couple
It's imperative that you know how much the deposit is, what occurs if you need to cancel or reschedule your reception, and how many guests you can invite based on the venue's capacity. You've chosen a location that everyone can get to quickly. Most importantly, you have space to interact and mingle without restriction.
Photos provided by PerfectMoment Photography!